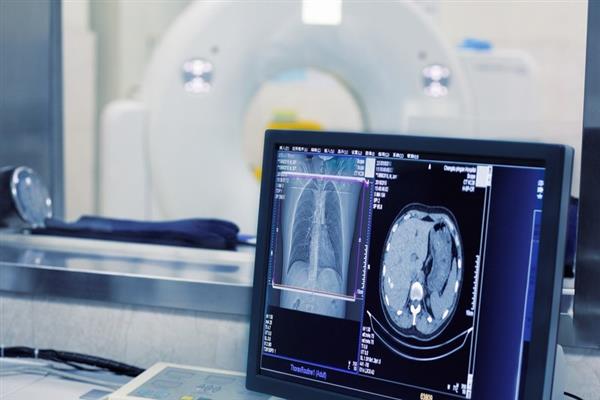 (Image via BlackBerry Limited.)
From short-term healthcare plays, long-term technology bets, to uncertain cannabis swings … small-cap investors have had their hands full keeping up with the markets over the past few months.
We've noted that each sector has its share of positive opportunities for both long-term and short-term investors. Energy investors are figuring out whose making it through a troubled market, cannabis investors are weeding out the best business models, metals and mining investors see rising prices and companies waiting for the green light, while tech investors are wondering how long this volatility will last.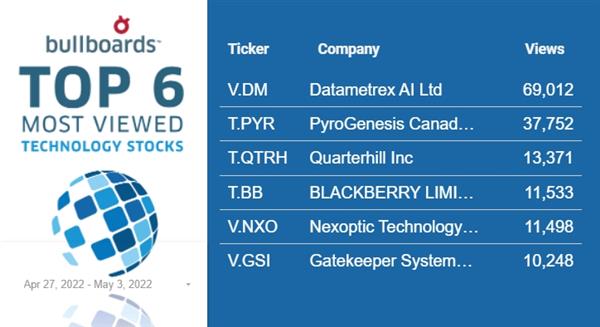 Tech has seen a bit of a rebound this week, but the waters are still choppy. This is especially true for BlackBerry Limited (TSX: BB, Forum).
Once known for being the world's largest smartphone manufacturer, the company is now exclusively a software provider who has released the QNX Hypervisor 2.2 for Safety, its latest safety-certified, real-time embedded hypervisor product.
The Hypervisor is designed to enable the healthcare industry to deliver safe, secure medical devices and applications to market faster.
"Medical device manufacturers operate in an environment filled with intense market pressures, stringent safety regulations and concerns about cyberthreats," said Grant Courville, Vice President, Products and Strategy at BlackBerry QNX.
"BlackBerry QNX solutions are used in more than 50 types of medical devices and with the release of the QNX Hypervisor 2.2 for Safety, embedded developers have a software foundation that they can continue to count on which has been specifically designed for safety, security and reliability, enabling them to overcome many challenges at once."
---
What the "Buzz"
Our Bullboards have up to 2 Million pageviews a day. Get the inside scoop on conversations around the most significant trends and stock appreciations in our weekly wrap up.
Get "Buzz on the Bullboards" delivered to your inbox every Thursday!
---
With the QNX Hypervisor 2.2 for Safety, medical device manufacturers and other embedded system suppliers are empowered with design flexibility and scalability to consolidate multiple systems with different operating environments onto a single hardware platform, reducing the development and ownership costs of a variety of embedded systems in industries including industrial, automotive, transportation, heavy machinery, rail and robotics and more.
BlackBerry's QNX software is used by medical companies for a broad range of life-critical and graphics-rich medical applications including surgical robots, infusion pumps, and pacemakers.
That brings us to our Investor Pulse Poll. Last week, we looked at the tech sector, which has hemorrhaged some dollars on both Bay Street and Wall Street in recent weeks. We wanted to know if you thought this trend would continue, and … well, just see for yourself ….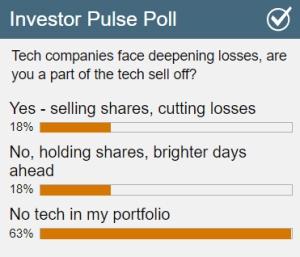 This week, with cannabis stocks trending lower, ebbing and flowing share value as many markets do, we want to get your thoughts on where the industry is headed in the marketplace. Cannabis stocks were on fire but a few years ago (pardon the pun), but not so much these days. Has it impacted your portfolio? Would you hold your shares, or time to dump? Let us know your thoughts by clicking the image below to cast your vote.
It has been a big week for cannabis company HEXO Corp. (TSX: HEXO, Forum).
The licensed producer of products for the global cannabis market launched an at-the-market equity program to issue and sell up to $40 million (USD) of common shares.
All common shares sold under the ATM Program will be made through the Toronto Stock Exchange, NASDAQ Capital Markets, or any other marketplace on which the company's shares are traded in Canada and the United States.
The ATM program replaces the previous "at-the-market" offering between the company and BMO Nesbitt Burns Inc. as Canadian agent and AGP/Alliance Global Partners and BMO Capital Markets Corp. which was terminated effective April 11, 2022.
The volume and timing of distributions under the ATM Program will be determined at the company's sole discretion. The common shares will be distributed at prevailing market prices. The ATM Program will be effective until June 10, 2023.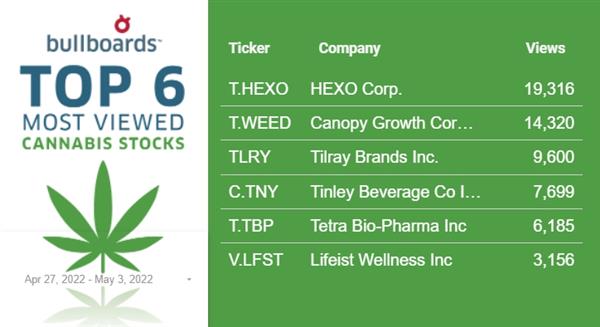 Earlier, HEXO announced that Charlie Bowman had been appointed acting President and Chief Executive Officer. He will move into a permanent role upon the successful completion of Health Canada's security clearance process.
Scott Cooper is stepping down from his role as HEXO's President and Chief Executive Officer.
"I am honoured to lead HEXO into the future," said Charlie Bowman, HEXO's incoming CEO. "We are entering the next phase of HEXO's strategic growth plan by remaining laser-focused on becoming cash-flow positive, expanding our leading brands market share across Canada's recreational market, whilst growing our international business and launching new products for Medical."
Bowman previously served as HEXO's Acting Chief Operating Officer and General Manager of HEXO USA, brings a wealth of global leadership experience spanning the past two decades. After resetting operations as Acting COO, he is well-positioned to guide HEXO towards becoming cash flow positive.
"I am pleased to welcome Charlie to his new role at HEXO. I have no doubt that his leadership and commitment to executing HEXO's strategic plan will lead the organization into its next phase of growth," said Executive Chairman, Mark Attanasio, "On behalf of the entire organization, I would like to thank Scott Cooper for his leadership through a very challenging period.
The company also announced the departure of Acting Chief Financial Officer Curtis Solsvig and the appointment of Julius Ivancsits as Acting Chief Financial Officer, effective May 16, 2022.
Ivancsits will move into a permanent role upon the successful completion of Health Canada's security clearance process for key personnel, which has been initiated.
He brings a wealth of finance leadership experience and will oversee the company's Finance and Accounting organization. Ivancsits has international experience in manufacturing with both Private Equity and Family Office sponsors and is well versed in corporate turnarounds. Prior to joining HEXO, he served as CFO at Goba Capital, Alpha Measurement Solutions, and Be Green Packaging along with long multiple roles at CPKelco.
Solsvig will remain with the company in an advisory role until the end of the month.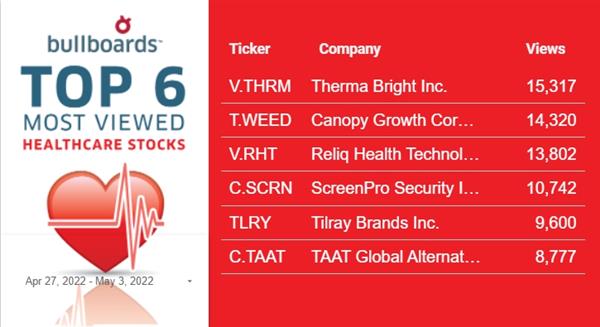 In the health space, medical device technology company Therma Bright Inc. (TSX-V:THRM, Forum) has shipped the initial order of its updated Venowave product to its US distributor, DME Authority LLC.
The order is made up of 2,500 units, with each unit including two Venowave devices. 500 units of the units have been shipped by air, with the balance being shipped by sea.
Venowave is a compact and lightweight Deep Vein Thrombosis (DVT) prevention pump designed for use at home. The device uses a continuous wave motion to increase blood flow in the veins. It also imitates the body's venous system to counteract the pooling of blood in the lower extremities which can lead to clotting.
Rob Fia, CEO of Therma Bright, stated that the company is pleased to have the first shipments of our Venowave product sent to DME Authority.
"It has been a frustrating process with all of the shortages and delays, but we are now poised to increase production and availability of the product as demand grows."
From the newest hot sectors and rising small-cap opportunities, to the shakeups and stories that seem to pop up out-of-nowhere to captivate the markets. For previous editions of Buzz on the Bullboards: click here.
---
Source link