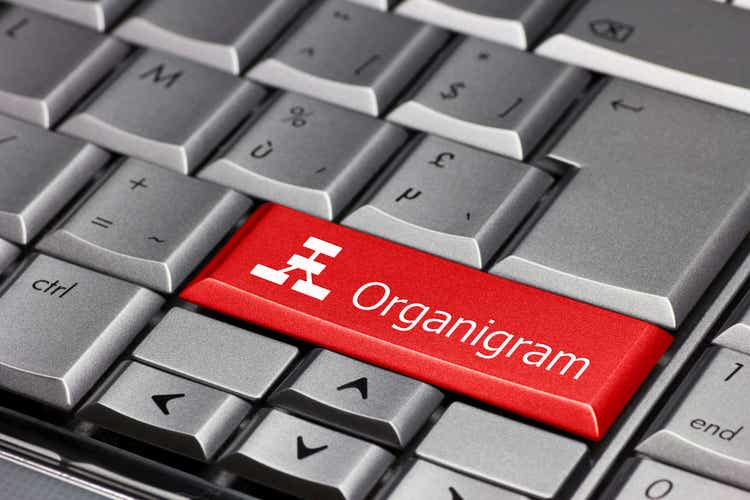 Canadian cannabis company, OrganiGram Holdings (NASDAQ:OGI), is trading sharply higher in the morning hours after its 2Q results for fiscal 2022 exceeded Street forecasts by as much as ~$6.6M on Tuesday.
Net revenue for the quarter more than doubled with ~117% YoY growth to $31.8M, mainly due to a rise in adult-use recreational revenue and international revenue. However, the lower average net selling price and a decline in medical revenue offset the growth amid a change in the product mix.
Meanwhile, the adj. EBITDA reached a positive $1.6M from a negative $7.8M in 2Q FY21 as adj. gross margin stood at ~26% of net revenue, compared to -5% in the prior-year period.
While net loss narrowed to $4.0M from $66.4M in 2Q FY21, the unrestricted cash and short-term investments dropped to $151M at the end of the quarter from $184M at the end of fiscal 2021.
As of February, OrganiGram (OGI) achieved ~8% of market share to retain its number three position among Canadian Licensed Producers for the second month in a row.
The company projects a sequential improvement in revenue and adjusted gross margins for 3Q FY22, compared to the previous quarter.
Go through the current Street forecasts for OrganiGram's (OGI) quarterly revenue and earnings.
Source link