With little fanfare and few headlines, a small Canadian-based cannabis company has found itself slowly—and quietly—inching its way closer to becoming the third-largest marijuana company in the country, right behind one of the sector's most recognizable names—Canopy Growth (NASDAQ:) (TSX:).
That's the situation with OrganiGram Holdings (NASDAQ:) (TSX:), which unveiled its latest last week, surprising market observers.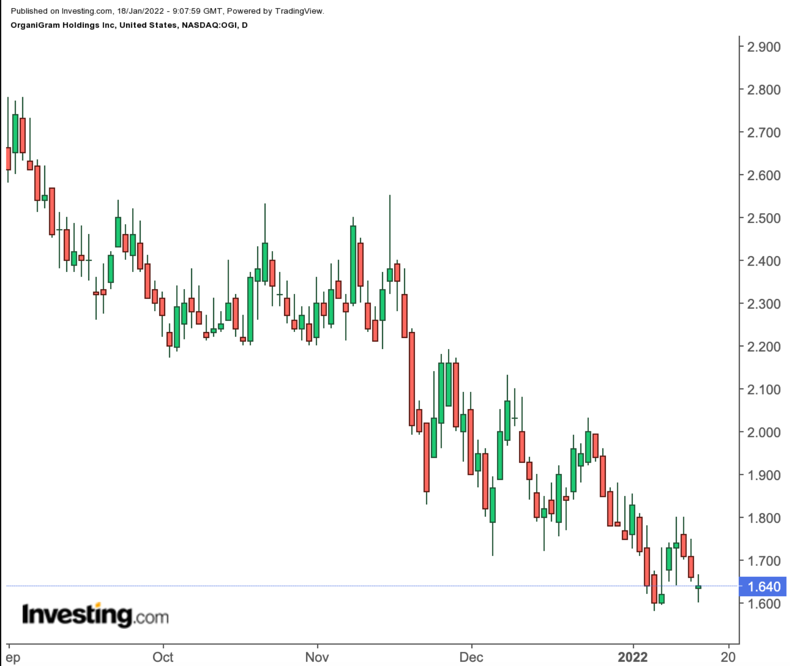 The New Brunswick-based company reported Q1 earnings results on Jan. 11.
The biggest surprise was OrganiGram's revenues for the period that ended Nov. 30. Net revenues were up 22% for the quarter, or C$30.4 million (US$24.3 million), the highest in the company's history.
The bump in revenues came with increased sales of recreational cannabis and a 265% jump in the sales of edibles, which reached C$1.9 million (US$1.52 million). Although this category is relatively small, it could play an expanding role in the short to mid-term.
On the other side, OrganiGram was able to rein in its net loss for the quarter, whittling it down to C$1.3 million (US$1.04 million) compared with $34.34 million (US$27.42 million) for the same period in the previous year.
Shares of OrganiGram have slipped slightly since the earnings report, closing Friday on the NASDAQ in New York at US$1.64, and yesterday at C$2.06 in Toronto.
OrganiGram share have lost about 9% in the last year.
At the start of last year, stakeholders in the cannabis sector were optimistic that much-talked-about US federal legislation would be the big game-changer in the industry, throwing open the doors to the world's largest cannabis market.
Now, at the start of a new year, with that optimism thoroughly beaten back, investors have narrowed their focus and are now looking at how the legislative agenda in Washington is going to impact a specific sector of the industry—multi-state operators. These companies operate in two or more states that have already legalized weed. And they could be the biggest winners if Congress finally passes the Safe Banking Act, the law that would enable cannabis companies to have full access to banking services.
But there is still a big question mark hanging on this move. Last month, the act was removed from an omnibus defence spending bill.
Yet, the probability of greater access to financial services is more likely to become a reality this year. And that could boost the ability of multi-state operators to expand their operations and reach. This would include companies like Trulieve Cannabis (OTC:) (CSE:) and Curaleaf (OTC:) (CSE:).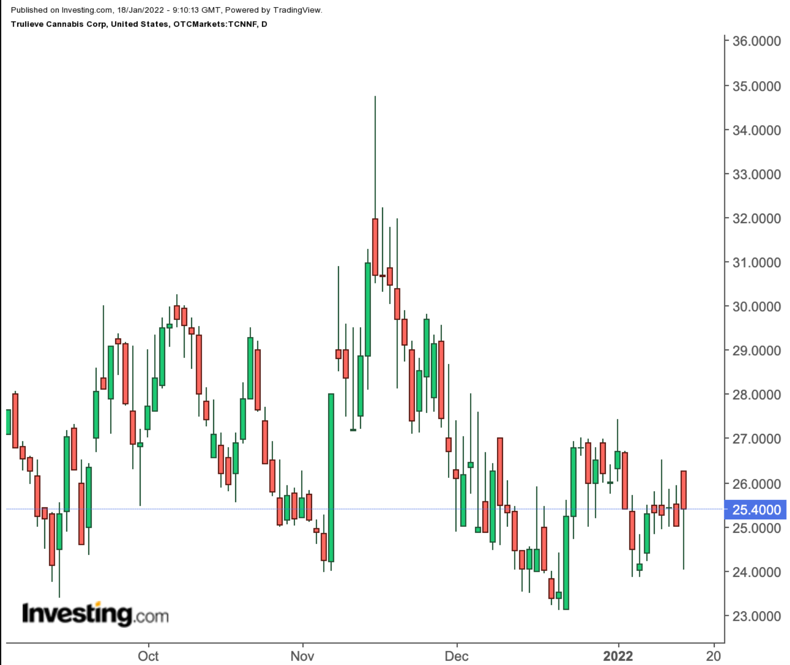 Trulieve stock is down slightly so far this year. It closed Friday at US$25.40, up about 1.5%. Its last quarter report highlighted a year-over-year net revenue increase of 64%, hitting US$224.1 million as it posted its 15th consecutive profitable quarter.
Curaleaf stock is in the same position, down slightly so far this year, it closed up a bit last Friday at US$8.23.
In its last report for the three-month period that ended in September 2021, it posted revenues of US$317 million, a 74% increase over the US$182 million recorded in the same quarter in the previous year.
Both stocks are down around 45% in the last 12 months, putting them in an interesting place for those looking for an inviting entry.
Source link