PIXELYNX, the new metaverse gaming venture from deadmau5 and Richie Hawtin will release of a series of generative NFTs starting with 3,030 unique Synth Heads.
The Synth Heads series imagines a world where synthesizers come alive after the creators go to bed.
For key updates the Synth Heads community can gather on Beatport's Discord ahead of the drop.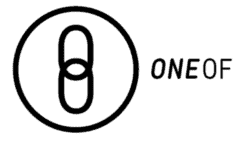 • OneOf is partnering with MusiCares and Julien's Auctions to mint the first NFT from Rolling Stone Keith Richards. 
MusiCares provides a support system of health and human services to music professionals across a spectrum of needs including physical and mental health, addiction recovery, preventative clinics, unforeseen personal emergencies, and disaster relief. Their annual charitable auction features a Gibson ES-335 acoustic electric guitar signed by Keith Richards along with a video NFT that will be minted through OneOf's sustainable technology.
The auction starts January 13th and bidding for the lot comprised of the guitar and NFT together will close in real time and in lot order starting at 1PM Pacific Time on January 30th, 2022. 
• Press Record has been launched as a web3 NFT-powered song marketplace run by Stone Rolla Media, a London and LA-based music publisher.

The new platform will auction NFTs of original songs written and performed by emerging and underground artists based around the world. Press Record becomes the first music industry platform to offer curated NFTs for exclusive, first-use song licenses.

At launch Press Record is offering an initial 25-50 previously unreleased songs from Stone Rolla Songs songwriters for auction as digital NFTs. When the highest bidder for each song wins, he/she will acquire the NFT of the first mechanical license to that song, meaning that the winning bidder will have the exclusive right to record and release that song before anyone else.

The winner bidder will also receive a percentage of the copyright of that song.

To enter into the first Press Record NFT/song auction, please visit: www.pressrecord.io
• YellowHeart, the NFT marketplace for music, ticketing and community tokens which accepts both crypto and credit card payments is teaming up The Disco Biscuits and artist The Real Theory for their second collaborative NFT collection entitled "Caterpillar." 
Featuring animated artwork by The Real Theory, the new collection will offer fans exclusive access to a never-before-seen set, meet & greets with The Disco Biscuits, VIP show tickets as well as an opportunity to curate a set list with band co-founder Marc Brownstein.
Source link